Stacey Ross – Owner/Stylist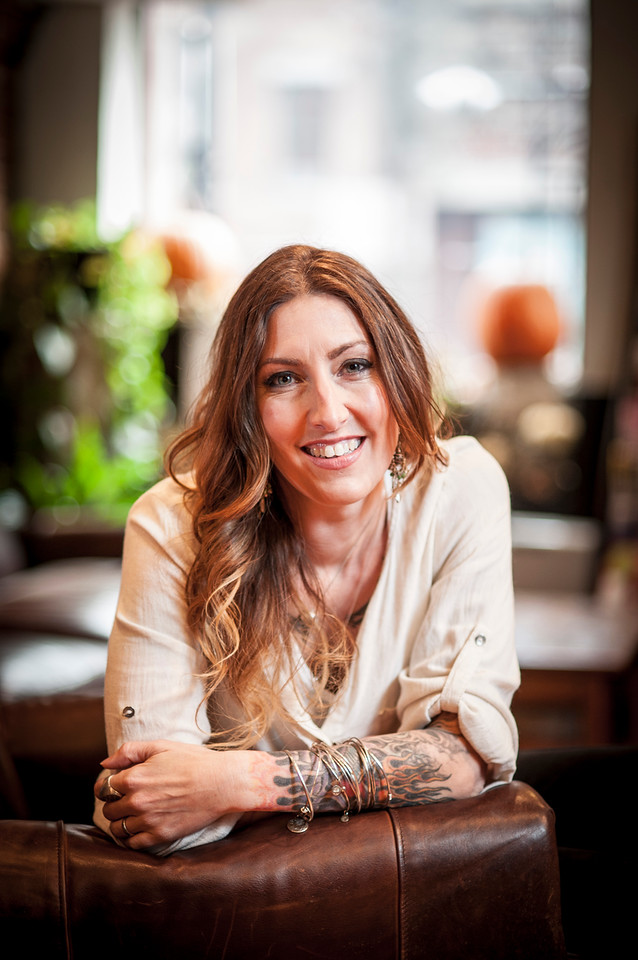 Behind the chair for 25 years, Stacey Ross decided to venture out and try her hand at business ownership. Naming the salon after her Hungarian roots, "Ollo", meaning scissors, was born!
With training from Rusk, The Toni & Guy Academy in New York, Paul Mitchell, Framesi, and Loreal, Stacey puts education first and enjoys pushing the envelope using the newest techniques giving her clients the latest in hair trends as well as classic cuts and colors while creating an individual look for each client. Her summers are filled with weddings! Stacey loves creating beautiful tresses for brides and their bridal parties.
Her extreme compassion, drive and energy makes her a true fit for everyone who walks through our door.
Sarah Czemerys – Manager/Stylist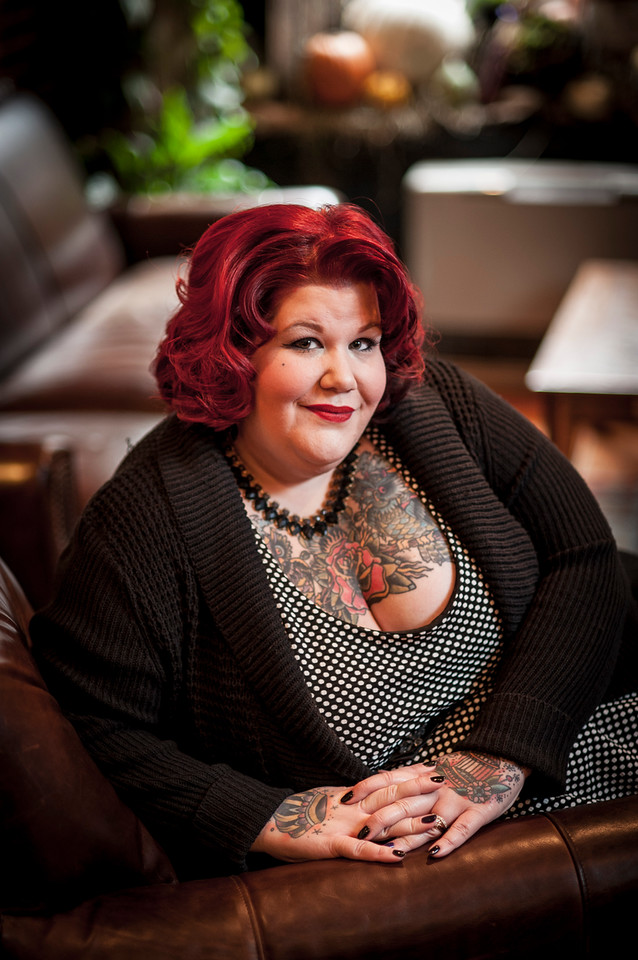 Sarah Czemerys has been a stylist for 20 years in the Old Port and Arts District area of Portland. After finishing school at Cosmotech School of Cosmetology in 1999, Sarah continued her training and education at the now defunct Piccadilly Square, where she was trained in the stylings of Jingles, Toni and Guy, Abba, Framesi, and Vidal Sassoon.
Sarah is open to trying new things and experimenting with techniques. Whether you are looking for a classic bob or the latest shattered cut, she has taken the time to master trends both new and old. From precision to freestyle hair styling, Sarah has you covered. When it comes to her coloring techniques, she enjoys creating shades from the subtle to the bold.
Continuing education and staying on top of tends is a must in this industry, and Sarah has done so by training with Paul Mitchell, Framesi, Goldwell, Lo'real, and many more over the years. Over the past few years she has taken the time to perfect the ombré and balayage hair color techniques that are so very popular for those low maintenance clients looking for just a touch of color placed perfectly. "I will never steer you wrong and always have honest and open dialogue with my clients. I believe it is my job to manage expectations and paint a complete picture during the consultation process to ensure open lines of communication."
Sarah's schedule is also largely populated by her ever grown male clientele. Offering both clipper and precision scissor over comb cutting, Sarah truly enjoys men's hair styling.
Her sense of humor, honest straight forward approach, and knowledge is the perfect fit for any client. Whether you are looking to brighten up for natural color, blend away your stubborn grays, or turn heads with an all new look, Sarah will take the time to consult with you about what style best fits both your personality and your lifestyle. "I want you to love your hair just as much as I love doing your hair."
Katie Gore – Stylist/Makeup Artist
After graduating from The SpaTech Institute of Cosmetology in 2010, Katie spent a year apprenticing at a local shop. She continues to further her skills by attending many classes including, Goldwell, KMS, and the New York Blow Dry Bar. 
Katie has an appreciation for everything from modern to retro styles, allowing her to create contemporary pixies and bobs, classic long layered looks, strong creative colors and natural sun-kissed highlights. Always on top of the hottest trends and education, she helps you identify exactly what your needs are and how to best achieve your desired look. "It's my job as a stylist and makeup artist to listen and make sure that what we create reflects the clients personality and lifestyle."
She not only loves hair, but makeup too! Working for Bare Minerals in the past, she knows how important it is to look as good as you feel. Using MAC, NYX, Temptu Airbush Systems, Makeup Forever and other professional lines she teaches you how to apply your everyday makeup, or creates the perfect look for a special event!
One of the things that she loves most about her career is wedding season."Truthfully, I love sharing that day with my brides. I treat them exactly how I would want to be treated, with tissues, and mimosas in hand!"
Katie would love to follow her love for high fashion and dip her toes in the waters of the editorial and runway world. Having already worked with several photographers in the past she has started to build her portfolio and is always looking for new opportunities to expand.
Ryan Anderson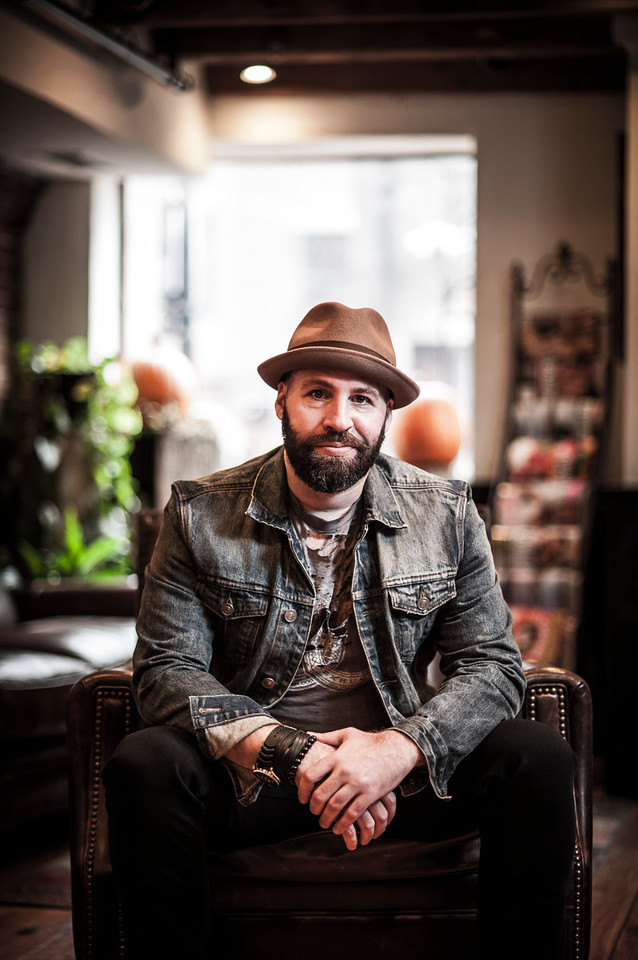 Gina Rice
(Bio Coming Soon)
Casey Johnson
(Image Coming Soon)
With 10+ years in the hair industry, Casey has worked in salons ranging from her hometown of New York City to Northern New England. Her career began as a color assistant at Louis Licari before venturing on her own, continuing to learn new techniques and gaining valued experiences through high-end salons, hair expos and education offered through Matrix, Framesi and The Aveda Institute. She is also Brazilian Blowout Certified.
With a high attention to detail, Casey makes sure her clients are heard, utilizing her knowledge throughout the years to help create the ideal look in enhancing your best features and fitting your lifestyle needs. Although she is well versed in all hair services, Casey's happy place is multi-dimensional color, balayage, grey blending, And textured cuts that embrace the natural inclination of the hair. "Why fight it, when you can work with it, resulting in less fuss? We can all have great hair, its about finding the right cut and/or color!"
Her creative drive doesn't end there, in Casey's downtime she is a fantasy artist focused on watercolor and acrylic. She also enjoys back country camping with friends, music festivals, and cross country road trips!
What are you waiting for? Book something today!